Anti-Covid-19 security protocol
Company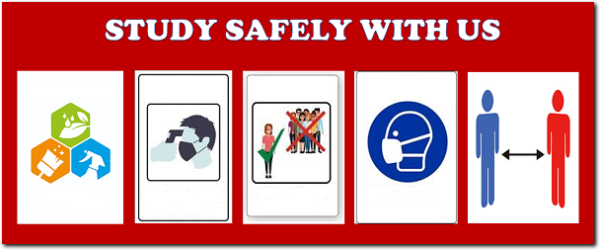 ---
By ETA BETA all users are welcomed in compliance with the national, regional and local legislation provided for the prevention of Covid-19.
Our security protocol, which has always been present but recently strengthened to drastically reduce the probability of contagion, is based on the practices listed below.
---
All spaces are cleaned and treated with specific disinfectants. Particular attention is paid to frequently touched parts (such as counters, handles, taps, switches).
---
Each entrance is regulated by booking and appointment.
Admissions are allowed on a one-by-one basis after checking the body temperature.
---
In order to ensure maximum safety for students and teachers in terms of distancing, for some activities (such as after-school or group courses) we welcome a limited number of users.
Disinfectants and Personal Protective Equipment (PPE)
---
All people entering must wear a mask. It is mandatory to periodically sanitize your hands; for this purpose specific disinfectants are available.
---
The interpersonal distance to the desks is approximately 8ft 2in. The one between students of different rows is at least 3ft 3in.
Teachers work at a distance of at least
3ft 3in
.
---
Each bathroom is equipped with a dispenser with antibacterial soap, hand sanitizer and disposable paper towels.
Backpacks, bags and trolleys
---
Backpacks, bags and trolleys must always remain resting on the floors. Never on chairs and benches.
Consumption of food and beverages
---
Students can consume food and drinks brought in from outside. Wraps and bottles must be disposed of in the special bins that are emptied and disinfected daily by our staff.