Afterschool Cosenza
School
After-school activities are aimed at students of:
Primary school (elementary school)
Lower secondary school (lower middle school)
Second level (upper secondary school).

A team of qualified teachers with extensive references matured in their respective disciplinary fields, assists the youngsters in carrying out their duties and in preparing the written or oral tests for verification. The goal is to guarantee the student ease in the approach to the study and the possibility of acquiring a method of study and application that eventually allows him to reach a high degree of autonomy.
The after-school types are as follows:
1)
Group assistance
, in which the teachers' work is addressed to a homogeneous group of learners. This type is most used when the student is engaged in carrying out all the tasks, without distinction of discipline;
2)
Individualized assistance
, in which the teacher is in a one-to-one relationship with the student. This type is indicated in cases of recovery of one or more disciplines, due to previous gaps or to remedy any educational debits reported during the studies.
3)
Didactic enhancement
,
implemented in order to consolidate or enhance the skills possessed. It takes place both after the closure / before the beginning of the school year, and during the year itself.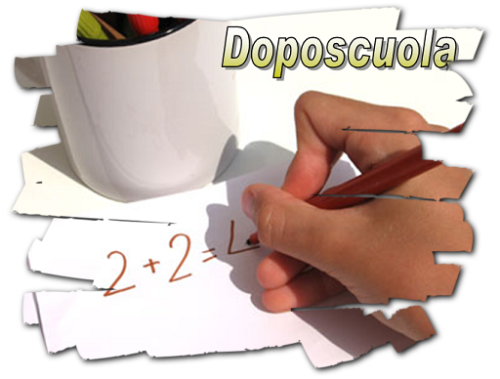 The

didactic methodologies

make use of the integrated didactics, used in our structure in comfortable classrooms specially equipped with the most modern audiovisual aids and in laboratories equipped with the latest generation PC systems. Our internal library boasts more than 300 educational texts divided into different disciplines, allowing integration with what is already reported in the textbooks used by students.




The

modulation

of our after-school service is our main strength. Students can choose days and hours of commitment freely; this allows the integration with other activities (sport, music, dance, etc.) always guaranteeing a high degree of effectiveness of the tutoring intervention by our teachers.




The

cost

represents a further strong point being extremely competitive and competitive. Customized packages are offered starting from € 4.50/hour.




Special

agreements

are activated from time to time with the staff of public and private bodies. These give the affiliates and their families the opportunity to benefit from our after-school service on advantageous terms.




Our

service timetable

covers every weekday, from Monday to Friday, from 3.30 to 6.30 pm.



For further informations please call +39098435697 - +393395985766

.