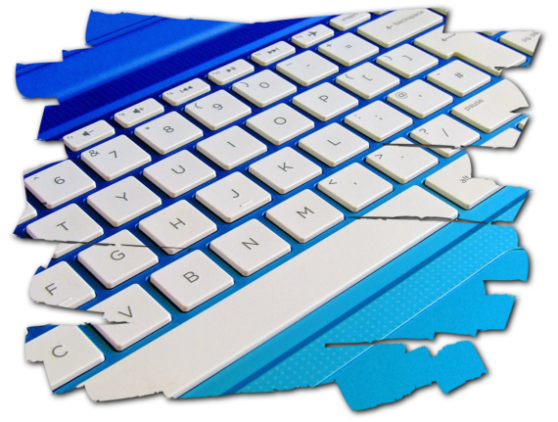 How many times:
Have you ever lost important data saved on your PC for a sudden interruption of electricity or for a wrong maneuver?

You could not find a file, a picture, a video or a song that you had previously saved on your PC?

The operating system went to bulk and you had to format your computer losing everything?

Has a virus compromised your working files or other important data, making it impossible to recover them?

Have you resorted to technical assistance to solve one of the above problems and repair your PC?

After following the PC SECURE course, the answer will be ... NEVER!
Call us for more information, and say goodbye to the technician ...
You will learn to:
organize and store your files correctly on your PC (and on external devices), so you can find them quickly

carry out some simple operations that will make your pc faster and more stable

save your PC data on an external device (CD, DVD, external hard disk, USB flash drive) to be able to recover them in case of need

recover the operating system in use on your PC, without having to format it

install and uninstall antivirus systems and programs that will make your PC safe, inviolable and inaccessible from the outside

find documents that you had previously deleted, recovering them perfectly

manage your different e-mail profiles, all with one simple program, without having to connect to the various sites to check them individually

You will also receive FREE the PC SAFE KIT, which consists of:
a powerful and effective antivirus software

a program to easily clean the registry, making your pc faster and more stable

a software to encrypt your most important documents and make them openable and readable only by you

a software to quickly recover documents that you have inadvertently deleted, also deleting them from the recycle bin.

Certificate of attendance.
The course has a total duration of only 8 hours, divided into 8 days on a weekly basis, at a very competitive cost.
The course is located at the ETA BETA training center in Cosenza, via Stanislao Giacomantonio No. 4 / A (cross of Piazza Loreto).
Booking and participation
The course is individual or reserved for a maximum number of 7 students, without age limits; in the absence of a regularly constituted group, it is paid individually, consequently participation is assured.
To take part in the course it is necessary to book at the office, at ETA BETA, via Giacomantonio, 4/A - Cosenza, by appointment to be agreed by calling +39098435697 (Monday to Friday, from 10.00 to 13.30 and from 15.30 to 18.30).
Further informations and costs
Telephone: +39098435697 - +393395985766 (Monday to Friday: from 11.00 to 12.00 and from 16.00 to 17.00)

E-mail: info@etabetaformazione.it

Location: see our contacts page.

Edited by ETA BETA S.a.s. - Web Development Division.
© 2011 ETA BETA S.a.s. - All rights reserved