MY WEBSITE course - Your website in 8 hours
Courses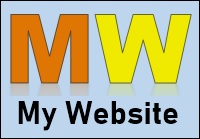 Are you a private user and you want to have a personal website where you can insert your professional presentation or your artistic creations, or a blog on which you can simply publish your ideas?
Are you the owner of a company or a freelancer and you want a site that advertises your business on the internet, thus multiplying excessively your customers and their earning possibilities?
MY WEBSITE is the solution for you. It is the first easy, fast and intensive course of ETA BETA that allows you to create your personal or business website with professional graphics and in just 8 hours!
Below you can see some examples of site that you can create.
[Click on the thumbnails to view larger images]
With
MY WEBSITE
you can give life to your website or your blog:
Without knowing any programming notion. No codes or incomprehensible languages!

With a very simple but at the same time powerful program that allows you to insert text and images in an easy and automatic way and with an attractive and professional graphics. It will almost look like a game!

Managing alone the changes and the news that you will bring subsequently to your site, without having to pay external specialists. No administration costs!

Proceeding with the creation of your website is simple and in only 4 steps. simply:
Choose the graphics made available by the program among many models (or create your own custom graphics)

Enter text and images for each page of the site

Beautify the site with useful and professional features (example: visitor counter, Facebook sharing buttons, etc.)

Publish the site on your domain, previously purchased.

Tips and differences with the competition
We did a survey and can tell you that:
The creation of a website in competing companies (often with a mediocre graphics) would cost you at least twice as much. With the program included in the
MY WEBSITE
package you have the possibility to choose among many graphic models, all extraordinarily beautiful and customizable, if you choose to change those already ready!
Some competitors ask relatively little for the construction of the site, but then provide for its maintenance, making you pay an annual fee or a sum each time you need to change the contents.
With
MY WEBSITE
, do it all by yourself, without having to pay anything to anyone!
The competition often offers sites made entirely in Flash, certainly aesthetically pleasing but heavy in size, slow loading, very expensive and not very advisable both in terms of maintenance and positioning in search engines (the latter "find" immediately sites with material text, while they still have considerable difficulty in finding sites created in Flash that do not contain textual material).
Obviously, with the necessary precautions, even Flash sites can be found by search engines, but this requires a lot more work and therefore costs higher for you. In any case, the fact remains that - unless you are a programmer - you can not take care of the subsequent maintenance of your site, with the consequent costs that you will not have to deal with. With
MY WEBSITE
you have the advantage of creating a site in HTML (therefore mainly text), but it can contain photographs, photographic presentations, movies, music, Flash animations, dedicated buttons and other objects that contribute to make it modern, light and attractive while keeping it easy to use and immediately identified by search engines!
The package we offer is truly unmissable! The cost of the course includes:
8 hours of lessons (1 weekly lesson of 1 hour for 8 weeks)

The original program for the creation, publication and future maintenance of your site, with individual or company license

The purchase and registration for 1 year of your personal or business domain with unlimited space on Aruba.it (example: www.johnsmith.it or www.mycompany.it) which also includes 5 configurable email accounts at your convenience ( example: info@johnsmith.it or info@mycompany.it).
With

MY WEBSITE

you have a turnkey website. That is, you have the web space that will host it for the first year (on Aruba.it), the program that allows you to make it and manage it in the future and the course to learn how to use the program. All you have to do next will be to renew the annual fee that you will pay directly to Aruba.it (about € 25 per year, VAT included)

Your website will be perfectly compatible with all the major Internet browsers (Internet Explorer, Mozilla Firefox, Google Chrome, Opera) and will be immediately included in the results of the main search engines (Google, Virgilio, Libero, etc.). With our course we will explain how to do it!

The course is located at the ETA BETA training center in Cosenza, via Stanislao Giacomantonio No. 4 / A (cross of Piazza Loreto).
Informations, costs and reservations
Telephone: +39098435697 - +393395985766 (Monday to Friday: from 11.00 to 12.00 and from 16.00 to 17.00)

E-mail: info@etabetaformazione.it

Location: see our contacts page.

Edited by ETA BETA S.a.s. - Web Development Division.
© 2012 ETA BETA S.a.s. - All rights reserved